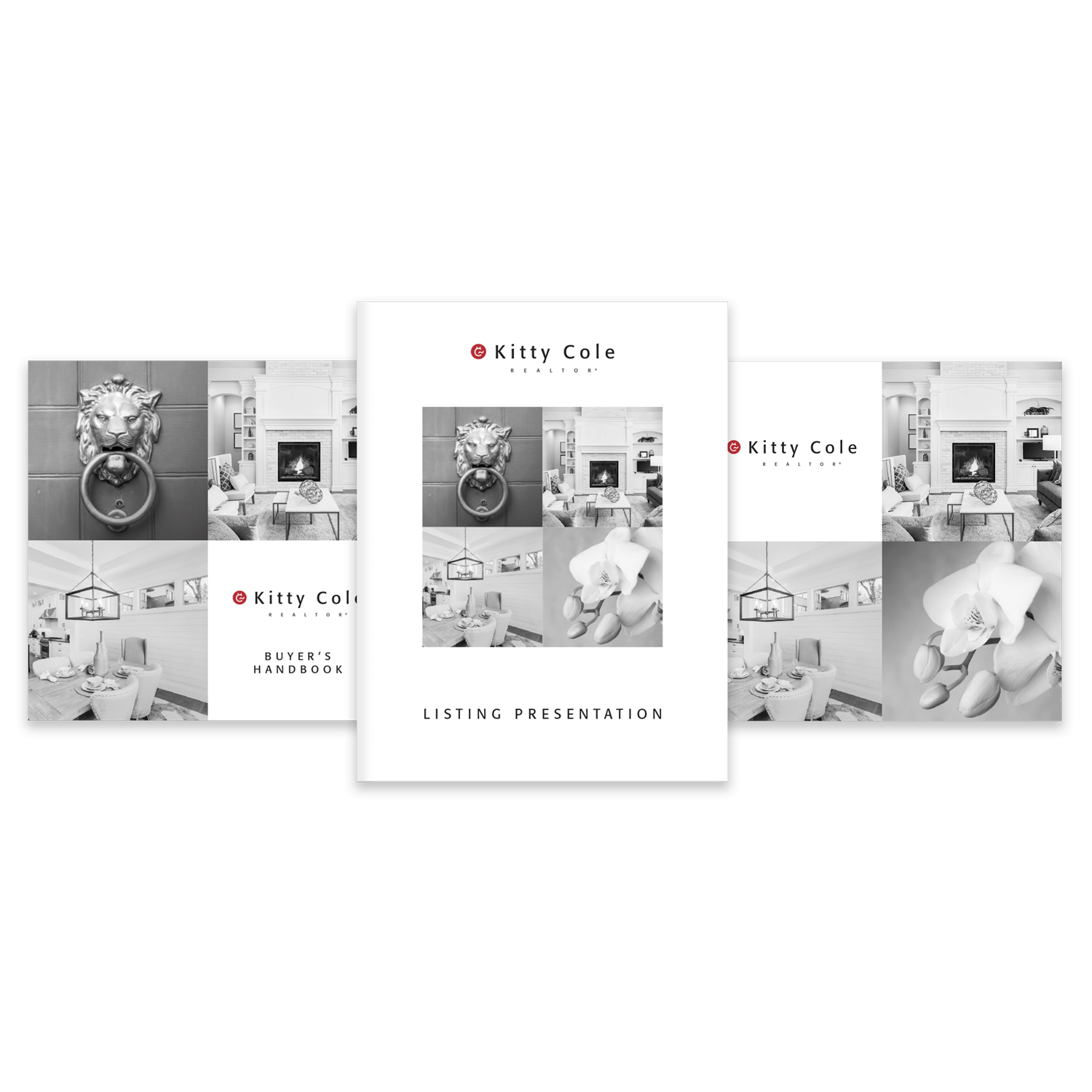 Content Worksheets for 3 Marketing Projects
Kitty is a believer in creating custom marketing collateral to set yourself apart – a personal brochure, a listing presentation, and buyer's handbook.
Included are raw blueprints in WORD format.
You may edit these to make them fit your own style and voice. Each document contains suggested verbiage that has been used by hundreds of agents. It will give you insight into what works.
Contact Kitty to engage her to edit and design with you.